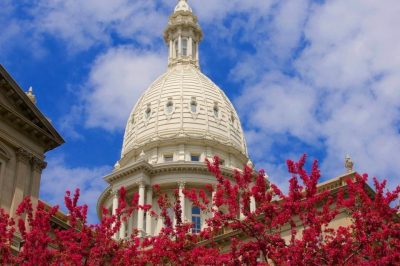 Online casino and sports betting services could generate tax revenue of about $93 million in its first year of operation in Michigan, MichiganSharp claims.
The first online casino and sports betting platforms in the state might start working by the end of the year. Michigan imposes an 8.4% tax on sports betting gross revenue, no matter if it is produced by retail or online operations. The three commercial casinos in Detroit would pay an additional city tax of 1.25%.
Currently, there are 26 land-based casino venues in Michigan. At one point, all of them are expected to offer sports betting and online gaming services to the state's residents. One of the analysts of MichiganSharp, Geoff Fisk, noted that the state of Michigan already has all prerequisites to become a major online gambling and sports betting hub in the years to come. In any case, the state is expected to become one of the largest legal online gambling markets in the US.
According to Mr. Fisk, one of the main reasons why all casinos in the state are likely to be interested in getting a piece of the new market is attractive tax rates that are much more favorable to gambling operators than the ones implemented in other states. For example, retail sports betting in the state of New Jersey is subject to a 9.75% tax, while online sports betting services have to pay a 13% tax to the state.
House Bill 4916 Was Passed by Michigan Lawmakers in December 2019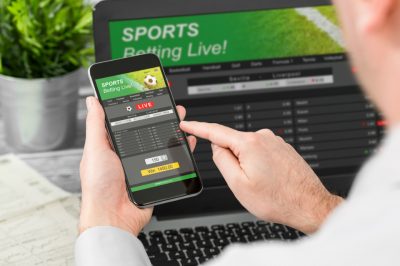 In December 2019, Michigan lawmakers passed House Bill 4916, under which both land-based and online sports betting was made legal. Furthermore, the provisions of the bill also legalized online casinos and online poker in the state. All 23 tribal casinos and 3 commercial casinos in Michigan are eligible to file their applications for sports betting and online gambling licenses to the Michigan Gaming Control Board.
Sports betting has been the newest and most lucrative form of gambling in the US recently, with its online form having already proven to be greatly successful in other states across the country, including New Jersey and Pennsylvania. Currently, online betting services account for over 80% of the overall sports betting revenue in both the aforementioned states.
As mentioned above, analysts from MichiganSharp have projected that Michigan could get total sports betting revenue of as much as $400 million over its first year of operation, with about $33.6 million in tax revenue produced for the state. According to preliminary expectations, online gambling would be the main revenue driver of the sports betting market of the state, as more people prefer easy access to online sports betting services.
Online casino and poker operators are set to pay revenue tax between 20% and 28%, with a tier system set to be used depending on their earnings. Analysts of MichiganSharp have projected that the earnings generated by online poker and casinos could reach as much as $250 million in their first year of operation, while the tax revenue could rise to about $60 million. According to experts, the total revenue from sports betting, online poker and online casinos could reach $650 million during the first year, with the state's tax revenue share amounting to more than $93 million.