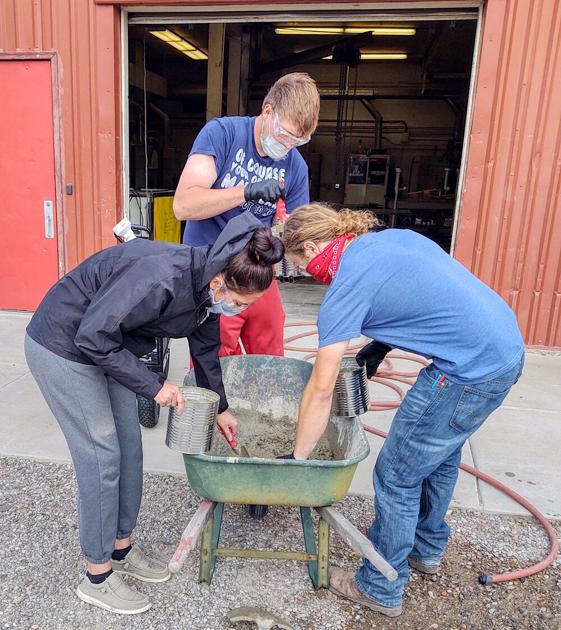 Ever since COVID-19 came into our lives, we go by one word: Sanitation.
Students are told daily that if they want to stick with face-to-face learning then they need to sanitize their desks daily.
There is one problem, though: what happens when schools run out of wipes?
To answer this question, Mrs. Koterba's shop class made sanitation stations to put in classrooms around Simms High School. The top holds a spray bottle filled with a sanitizer, below are paper towels to wipe down the desks after being sprayed. When finished, there is a bucket to dispose of the paper towels.
Students participating in the project included Brandon Clark; Peter Johnson; Lucas Kinkaid; Stephen Links; Hunter Miler; Dallen Nelson; Samantha Siefke; Scotty Sivumaki; Trevor Stephens; Colby South; Makayla Stroh; Kelsie Tadlock; Timer Thomas; Mandy Widmer; Ashlee Wilcox; Jake Kapphan and Kaiden Thiebert
This is an innovative way to keep our school safe, so students can maintain our goal to have face-to-face instruction.
Kudos to Simms Tigers! Roar on!