In football there are days when everything – deflected shots, red cards, penalties – goes against and that's how it was for Manchester United and Liverpool players when the lost 6-1 to Spurs and 7-2 to Aston Villa respectively.
But take nothing away from Villa and Spurs – they were both superb. Villa achieved an astonishing result against the Premier League champions. It was the kind of result that reminds us why Engoish football is so loved around the world. Anything can happen at any time.
Jose's joy
United will be feeling worse than Liverpool after the Red Devils were thumped by a team coached by their former manager Jose Mourinho.
I'm sure that the Portuguese coach was delighted after the match by beating his former team on their own turf. It was a moment of great joy for him.
I had a painful loss when I was playing for Palmeiras in 1995. We lost 5-0 at Grêmio in an important Libertadores match. It's never easy to lose by such margins. To top it all, I was sent off. Such a bad day.
Tottenham and Arsenal may be title contenders
Spurs and Arsenal have both made good signings and started well in the Premier League. Based on what we've seen so far, I expect a big title fight with six or seven clubs in contention.
It will be a very exciting season in England and these two London clubs look equipped to be battling for the title or at least a top four finish.
Alex Telles could strengthen United defence
Brazilian left-back Alex Telles, who has signed for Manchester United from FC Porto, could do well in England.
It will be a big step up in quality from the Portuguese league to the Premier League – which I consider the best league in the world – so it will be a great test for him.
Telles will need to adapt to a tougher competition, with many strong clubs, but he's going to a big club that, in spite of its problems, will help him to build on the good form he was showing in Portugal.
Vinícius must take his chances at Spurs
Carlos Vinícius was a late surprise signing for Spurs from Benfica. and many are mentioning he is coming to be Kane's backup.
The striker may need time to settle before he starts playing, so he must focus in training and wait for his chances that I'm sure will come. Spurs are in many competitions, so he will be called on sooner or later.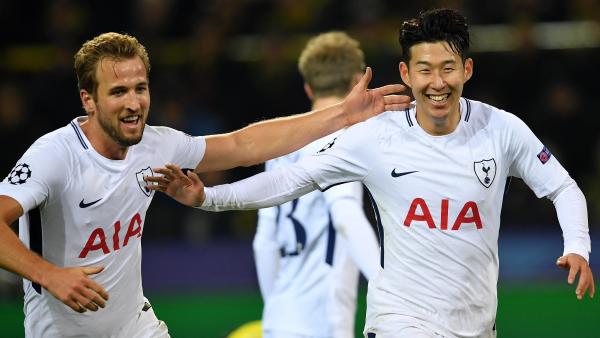 Harry Kane had a few injuries in recent seasons, so the Brazilian attacker must be ready as he might be called on a any time and must be prepared to take his chances when they come.
Suarez leaves a big hole at Barca
Barcelona should have tried harder to sign a new striker to replace Luís Suárez. We will miss him, especially in decisive matches in the Champions League and also in La Liga against Real Madrid, Atlético or Sevilla.
Off the field, it looks like we could have elections at the club very soon and that's not good for a team that needs stability. On the other hand, it's important to sort out the situation so that the club can move on.
Fortunately, the team has made a decent start to the season and seems to be improving under Ronald Koeman. But of course, there remain unsolved problems from previous seasons.
Ousmane Dembélé rejected a move in the transfer window. That wouldn't be a problem if he were playing regularly but that's not the case as he continues to get injured or miss training schedules and that's not good.
He is an excellent player but he needs to prove that wants to play and take responsibility. The club paid a lot for him and they aren't seeing any return from that yet. Let's see if he can show the commitment that he'll need to become an important member of Koeman's squad.
Douglas Costa has returned to a happy place
Douglas Costa will play for Bayern Munich this season. I'm a fan of his qualities but things weren't going well for him at Juventus.
He needs to play more regularly and returning to a club where he played some of his best football is a good choice. It might present him with the chance to play more often and get back in the Brazilian national team soon.
Ansu Fati is key player for Spain
Spain played a friendly this Wednesday against Portugal and Ansu Fati didn't take part. That's a clear sign that the manager Luis Enrique wants to count on him for the Nations League this weekend.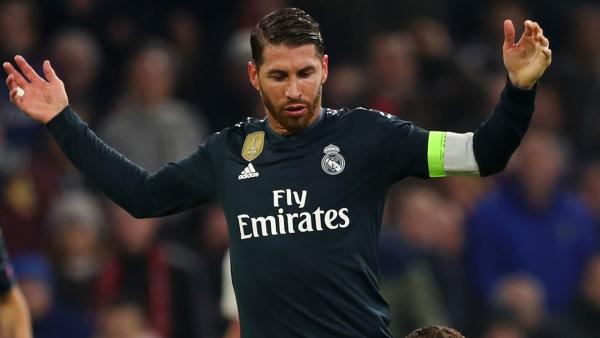 Fati started and scored in Spain's last Nations League match, against Ukraine, and he is also having a solid start of season with Barcelona, so he deserves to be a starter for the national team against Switzerland.
Sergio Ramos is an all-time great
Real Madrid and Spain captain completed Sergio Ramos (pictured above) made his 173rd appearance for his national team against Portugal on Wednesday.
He has been a very solid player throughout his career but he has also been decisive at club and national level with his ability to score goals.
Ramos clearly is one of the best centre-backs in Spain's history and worldwide. To consider him the best of all-time is tough because there are plenty of other greats. But Ramos is definitely among them.