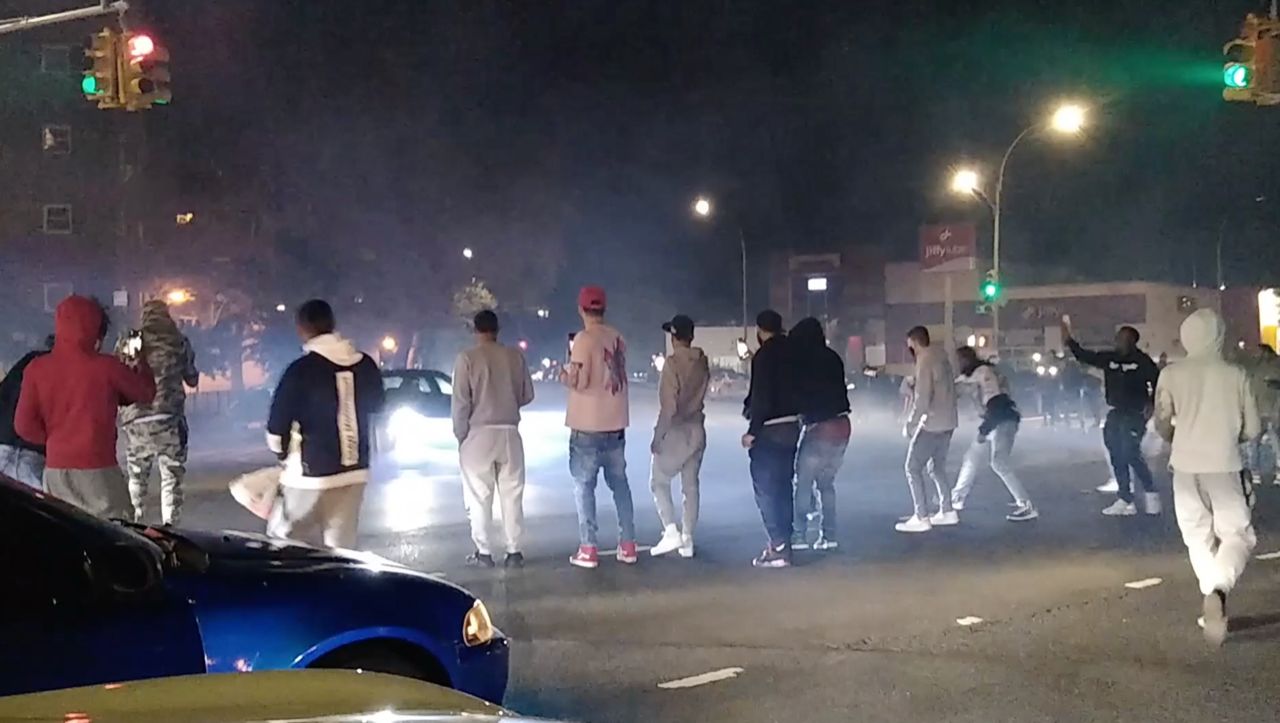 QUEENS, N.Y. – This is not a scene from The Fast and Furious, it is real life on Northern Boulevard in Queens last Saturday night: a car meet-up, attracting more than 100 motorheads spills out of the Home Depot parking lot; explosive sounds of engines backfiring and the noise of screeching tires, attracts residents to walk over and see what was happening.
"It was shocking," said Matt Rouillard, who lives in Sunnyside. "You could hear it, but I had no idea what it actually looked like until I walked down and saw it myself. It was absolute bedlam."
Dangerous stunts, like one eyewitness video showing a driver spinning tires, pulling donuts, while three passengers hang out of windows, leave residents fearful that someone could be seriously injured.
"More concerning was the amount of liquor bottles and alcohol that we saw smashed in the Home Depot parking lot. So it wasn't just that people were doing, stunts but a lot of these people who were driving were drinking as well," said Rouillard.
Rouillard said he spent a lot of time participating in peaceful social justice protests across the city this summer.
He explained that the police response to the pandemonium Saturday night paled in comparison to the number of officers he witnessed while marching.
"They've been dismissive and I think that's a nice way of putting it," said Rouillard.
On Wednesday afternoon, skid marks from spinning wheels could be seen all over the the parking lot.
City Councilman Jimmy Van Bramer told NY1 he's contacted both police and the property managers, who are figuring out a plan to safeguard the parking lots after hours.
Van Bramer said the lack of social distancing and mask wearing is also worrisome during the pandemic. Not to mention — where the souped up cars go — when the show is over.
"It's not just confined to a parking lot. The cars then speed out and flow through the neighborhoods," said Van Bramer.
The NYPD said the commanding officers of the area precincts are aware of the problem and are working with community partners to address it. And officers will patrol the area to stop the mayhem.
A spokeswoman for Home Depot confirmed it is working with police and the City Council to address the issue.
Meantime, residents said they hope this scene is shut down before another weekend of stunts and joy riding begins.