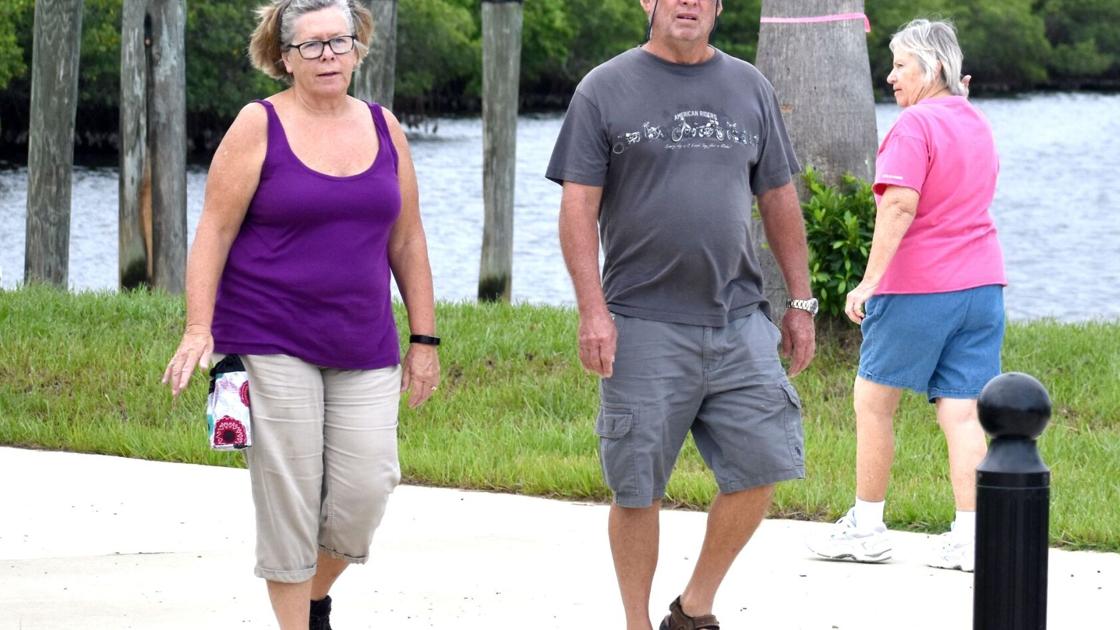 Editor's note: This is the third in a weekly series about Charlotte County's sales tax referendum.
PUNTA GORDA — Punta Gorda has come a long way since Hurricane Charley ripped through the city in 2004 − progress that probably wouldn't have been possible without Charlotte County's 1 cent local option sales tax.
"I think that the city would not look at all like it does today without the sales tax," said Nancy Johnson, CEO of TEAM Punta Gorda, a volunteer organization formed after Hurricane Charley to assist the city in redevelopment.
"This city has done so much in the 15 years since Charley to turn itself into a jewel in this region," Johnson continued, "(and) much of it has been done with funds from our share of the tax."
The local option sales tax will be up for vote on the Nov. 3 ballot, potentially bringing in around $20 million for capital projects for the county over the next six years with $2 million of that going to the city.
For the past 20 years, the 1 cent sales tax has been collected on taxable purchases within the county to serve as funding for infrastructure projects.
In that time, the city has used those funds for street improvements, flood mitigation and public safety, as well as the development of waterfront destinations like Gilchrist and Laishley parks, the city's Harborwalk along Peace River and Charlotte Harbor, and Punta Gorda Pathways − 18 miles of trails that connect the city's neighborhoods, parks and commercial areas.
"When you look at what the sales tax has been able to be used for in the city − rebuilding of the city's public safety building, fire stations, the beautification for medians, the city streetscapes, the Historic A.C. Freeman House restoration … I know I've left some out," said Howard Kunik, who recently retired after serving the as city manager for the last 15 years.
"Those are some big projects that we used the sales tax for," Kunik continued. "I don't know if we would have been able to accomplish that (otherwise)."
The tax has contributed around $50 million in additional funds for city-based projects since it was initially adopted in 1994.
"The sales tax is paid by all, not just residents," said City Communications Manager Melissa Reichert. "It means that those who use the amenities such as tourists also pay their share."
Should it pass this November, city staff − with help from the community − has listed a variety of projects for the 2021 to 2027 sales tax. They were broken up into two tiers.
Tier one projects are based on projected sales tax revenues and tier two projects would be funded if revenues come in higher than projections.
Public Safety Building Expansion — creates additional space for growth in the police department and reconfiguration of space for the fire department. $4,432,000 in tier one and $159,000 in tier two.
Historic District Infrastructure — enhances street lighting, sidewalk connections and drainage in the area. $1,038,000 in tier one and $1,250,000 in tier two.
American with Disabilities Act (ADA) Improvements — $779,000 in tier one — ensures reasonable access to city facilities, programs, services and activities, and identify deficiencies that may pose an obstacle for those with disabilities.
Henry Street Crosswalks — $249,000 in tier one — provides safe pedestrian and cyclist crossing points to expand access and reduce vehicular traffic near Fishermen's Village.
Henry Street Sidewalk — $156,000 in tier one — installation of the sidewalk on Henry Street between Shreve Street and U.S. 41.
Shreve Street Complete Street Improvements — $130,000 in tier one — widens existing 5-foot sidewalk on Pompano Terrace from U.S. 41 to Shreve Street and adds lighting along Shreve Street in the area.
Traffic Signal at Burnt Store Road and Home Depot — $345,000 in tier two — enhances traffic entry and exit from the Burnt Store Isles commercial center.
Cooper Street Complete Street Improvements — extends Punta Gorda Pathways creating the East Punta Gorda connection and adds lighting. $991,000 in tier two.
Drainage Improvements Boca Grande Area — $2,076,000 in tier one and $900,000 in tier two — ensures service delivery and aesthetic appeal, as well as maintaining and enhancing the city's capital assets to address drainage issues in the Boca Grande/Corto Andra area.
Historic City Hall Preservation — $2,953, 000 in tier one and $655,000 in tier two — rehabilitate and preserve the buildings aging infrastructure and increase accessibility, as well as to prevent further deterioration of the structure.
Freeman House Preservation — $208,000 in tier one — assessment on the Freeman House to determine repairs and estimated costs.
Bayfront Activity Center — $343,000 in tier one — retains current building and provides for renovations to windows, cabinets, appliances, flooring, roofing, plumbing, painting and pergola.
Henry Street Property Improvements and Connecting Points of Interest — $1,817,000 in tier one and $1,000,000 in tier two — property improvements to this site will provide a park-like setting and additional amenities to increase site usage, and connectivity to attractions on-site including: Hounds on Henry (dog park), Punta Gorda Charlotte Library, History Park, Community Garden, Peace River Wildlife Center.