October 21, 2020
LearnWPT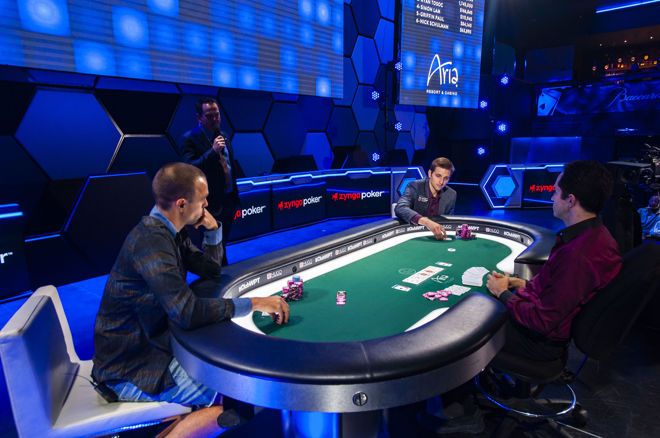 There's a pretty good chance that if you are reading this article, you've imagined getting heads up for a major tournament title. The excitement and pressure of playing for big money under the lights, your expert play and clutch decision making on display for the world to see. You might even have thought about what you would do with all that money when you win.
Each dream is a little different, although most of them go something like this.
Stacks of cash are spread across the felt. The Mike Sexton Champions Cup is brought to the table. The chairs are rearranged to only leave 2 competitors. Lynn Gilmartin grabs you for a quick interview and wishes you luck before the match. You are whisked to your chair and given a few last-minute instructions for television. It's time to face your foe for the payday of a lifetime and a chance to be immortalized as a WPT Champion.
You glance over at the monitor again to check the payouts. Over 25% of the total tournament prize pool remains. Most everyone else who made the money made just about 2x their initial buy-in back, but you are in line for a real score this time. The difference between first and second prize is equal to a few brand new cars. Suddenly it hits you.
This is far more money that I've even played for and there are a lot of people watching my every move in the audience. I haven't had the chance to play much heads up, ever. This is going to be on TV and on reruns forever!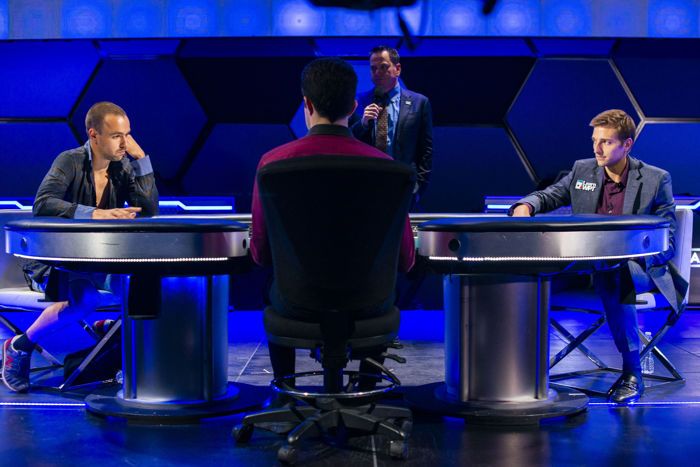 Experience – The Best Teacher
Okay, so most of us may never get the opportunity to get heads up for a WPT Main Event title. Even if you only play in home games, online, and smaller daily tournaments, working on your heads up play is still a vital part of growth and adding to your bottom line.
Variance can be a frustrating factor even in smaller events, so just because you play often doesn't guarantee you'll be heads up frequently. Often smaller daily tournaments and home games come with the added social pressure of players wanting to chop up the prize pool when the money is reached.
Finding an efficient way to study and practice heads up play can be challenging. If your goal is to improve as a player and win more tournaments, analyzing your heads up play is essential. Maximizing return on investment means making better decisions when the most money is on the line.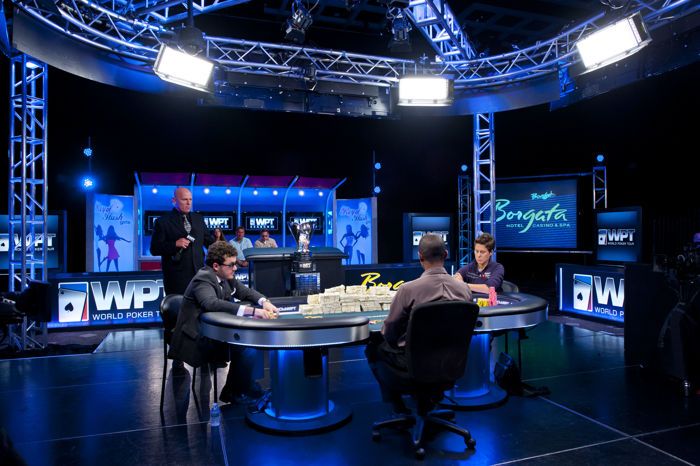 The only true way to learn the nuances and understand the adjustments necessary to account for wider opponent ranges and more exploitative situations is to get experience playing heads up. Getting heads up in a tournament can be very infrequent, even for the best players on the planet.
Given these factors, how is it possible to improve your heads up play and get the necessary experience to be ready to cash in when you do make a final table?
Today we're excited to announce the easiest way to prepare for your next opportunity to close out a tournament with the WPT GTO Trainer Heads Up Packs. Train Heads Up vs the perfect GTO Opponent and practice both in position and out of position play. View starting hand ranges for each opponent while you play. Members can replay and share hands for analysis and discussion with friends.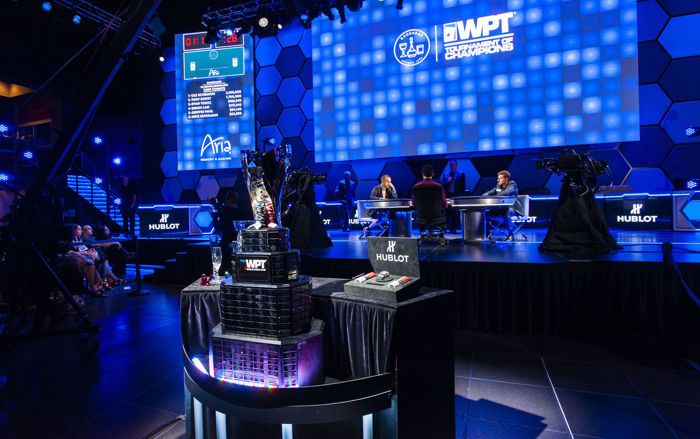 Train through hundreds of thousands of heads up flops, turns, and rivers and make up for your lack of heads up experience. LearnWPT Members can also have their WPT GTO Trainer Hands analyzed with our Ask a Pro feature. Get expert feedback on your play including precisely why your EV loss increases or decreased with each action in the hand.
Pokernews readers can try 5 Free hands from the WPT GTO Trainer now by clicking here.
Train Your Complete Game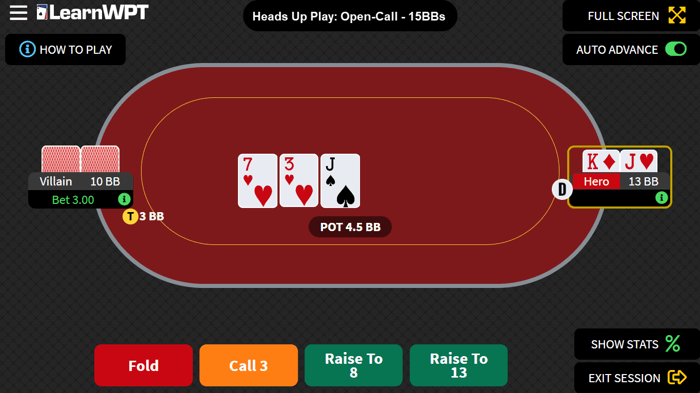 With the addition of Heads Up Tournament training packs the WPT GTO Trainer is now a one stop shop for users to train a complete circuit for the various stack sizes and stages of a tournament. Users can practice stealing, 3-betting, 3-bet defense, final table play complete with ICM affected ranges, and heads up play.
In addition to the complete offering of cash game and tournament scenarios for the WPT GTO Trainer, the LearnWPT Platform offers a modern library of detailed instructional videos that explain key GTO concepts such as equity advantage and nut advantage. Members have access to detailed explanations of GTO Theory with real world examples from a strong team of instructors including Nick Binger, Tony Dunst, and Andrew Lichtenberger.
Players searching for a comprehensive tool to practice Game Theory Optimal play and train against the world's toughest opponent should give the WPT GTO Trainer a try today. This tool is perfect for players of all skill and experience levels with GTO strategy.
Try it today with 5 Free hands from the new Heads Up solution.