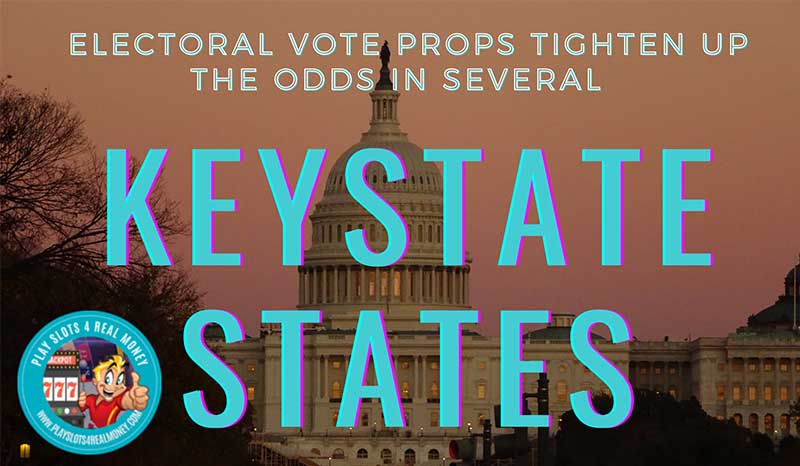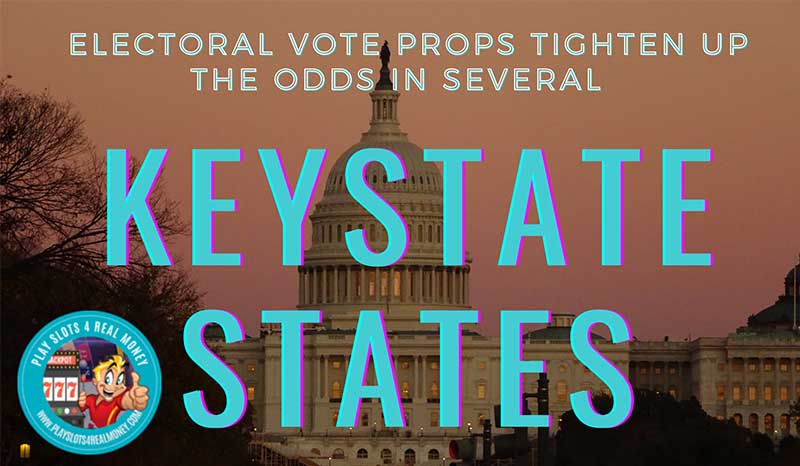 Earlier this year, the battle lines between Red and Blue states was rather clear. Up for grabs were each state's Electoral College votes for November's election. With less than three weeks left in the race for president, the line are suddenly blurred in more than a few major swing states. BetOnline sportsbook has recently updated its prop bet odds to win the electoral vote in most of the 50 states. Recently, the Electoral vote political betting props have tightened up in several key states.
How Are Electoral Vote Political Betting Props Odds Tightening Up In Several Key States?

The main reason why some of these key races to office have gotten so tight is the growing gap in the race. The Republican incumbent Donald Trump was able to close that political betting odds gap over the summer. The Democratic frontrunner Joe Biden simply let nature take its course.
Trump has lost some major ground in recent weeks through his own inability to stay out of his own way. A poor performance in the first debate has taken its toll. His handling of the ongoing coronavirus pandemic continues to drag him down. You can also add Trump's handling of his own bout with COVID-19 to the list.
The prop bet odds to win November's election for president bears this out. During most of the summer, the race was a dead heat. The latest odds on the general election board have Biden listed as a heavy -190 favorite. This is up 10 points since last week. Trump's odds to win have ballooned to +155 as a clear underdog.
Turning to the online political betting odds to win some key battleground states, Trump appears to be in major trouble.
Biden is a -185 favorite to win Arizona with Trump set as a +140 underdog.
In one of the biggest swing states on the board, Bovada is giving Biden the slight edge in Florida at -125 odds. Trump's odds to win are -105. Some political insiders have claimed that there will be no second term for Donald if he loses here.
Georgia was about as red as its gets a few months back. The Republican Party is still favored at -165 odds to take that state but the gap has been closed. You can bet Biden at +125.
Michigan continues to lean heavily towards the Democrats at -300 odds. Trump is a +225 underdog to get this state's electoral votes.
It is pretty much the same story in Nevada. Biden is a -400 favorite and Trump is a +275 underdog.
North Carolina is one of the few southern states that could turn blue. Biden has -145 odds to win verse Trump at +110.
Another key battleground state is Ohio. Once again, a win here means much more to the Republicans as -150 favorites. The Democrats have closed the gap as +115 underdogs.
Neighboring Pennsylvania could be as equally important to Trump's re-election. However, Biden is currently a -250 favorite to win the Keystone State. Trump's odds to win have faded to +185.
One final key battle on the political betting odds board is also swinging towards Biden and the Democrats. This party is now a -300 favorite to win Wisconsin. The Republicans have slipped to +220 underdogs behind their fearless leader.
Tagged with: Donald Trump • online gambling • Politics